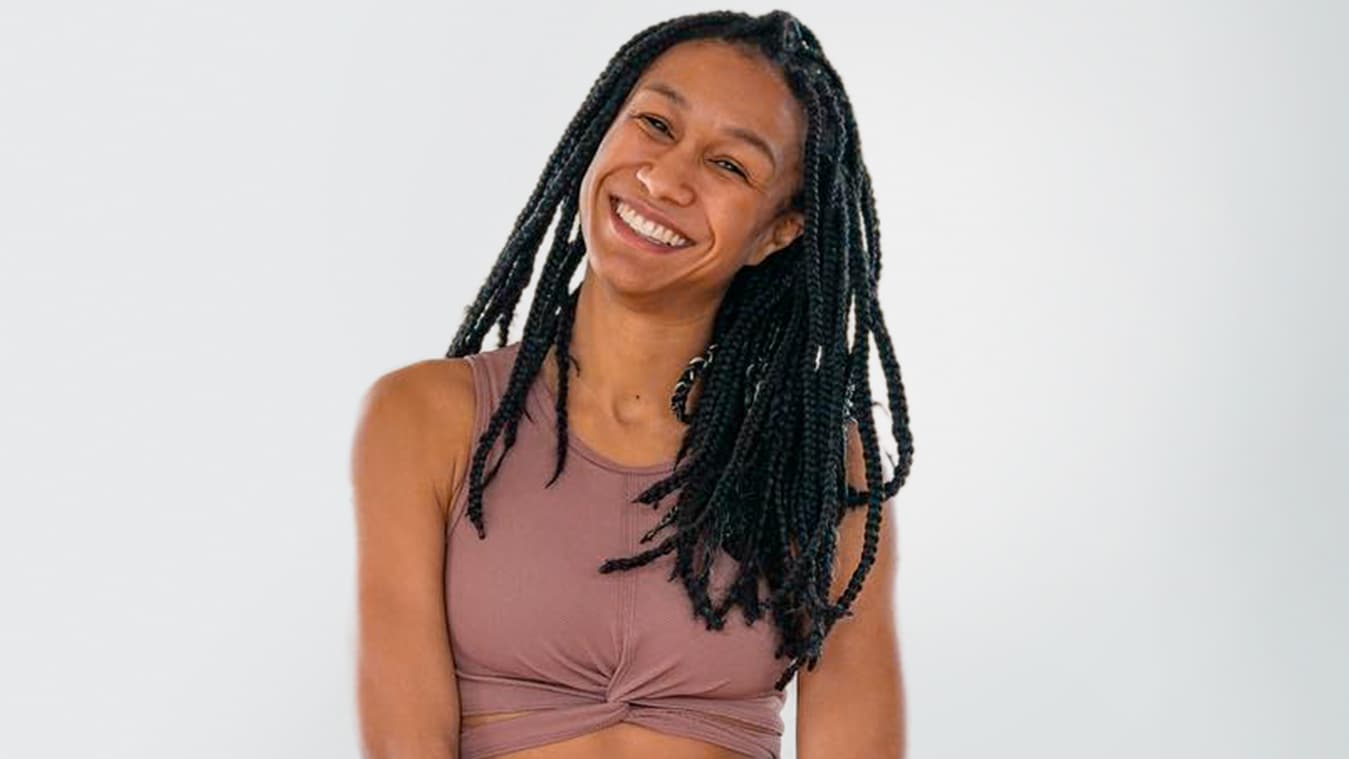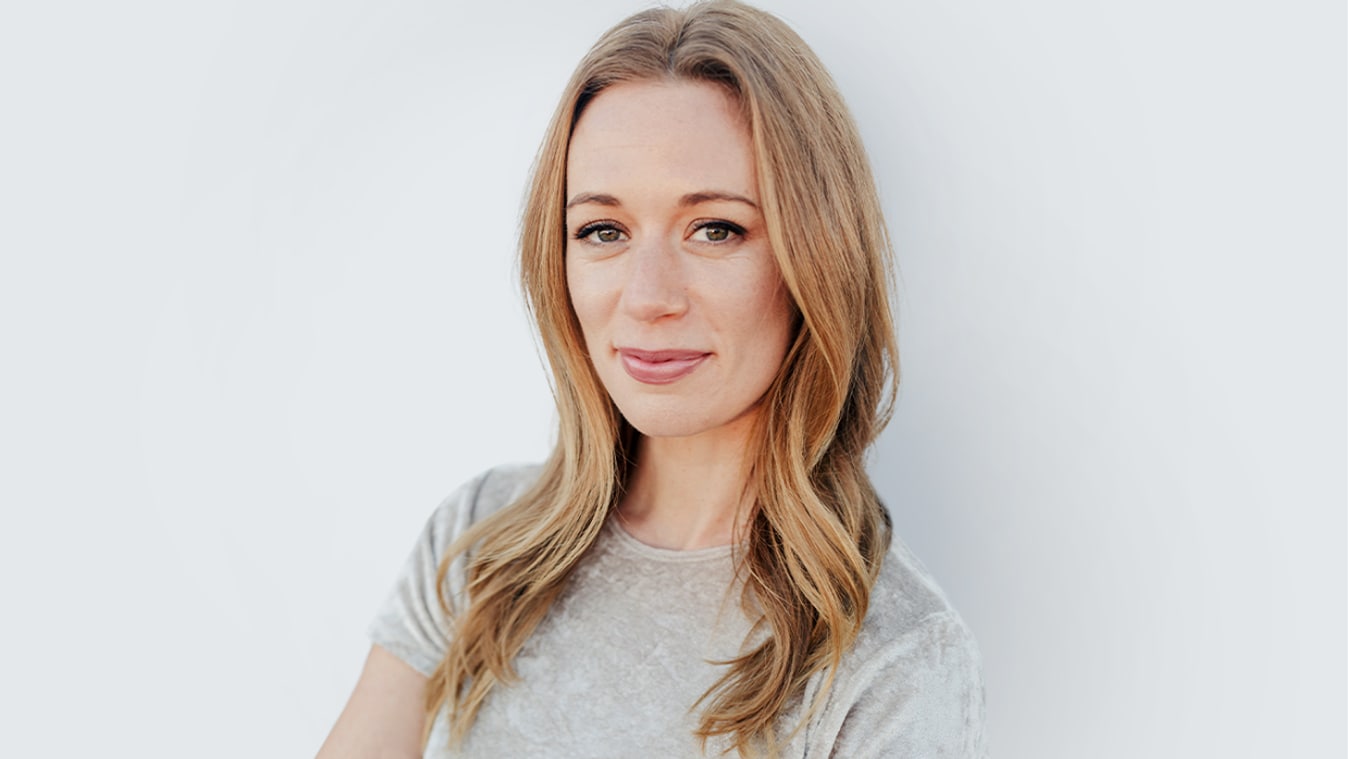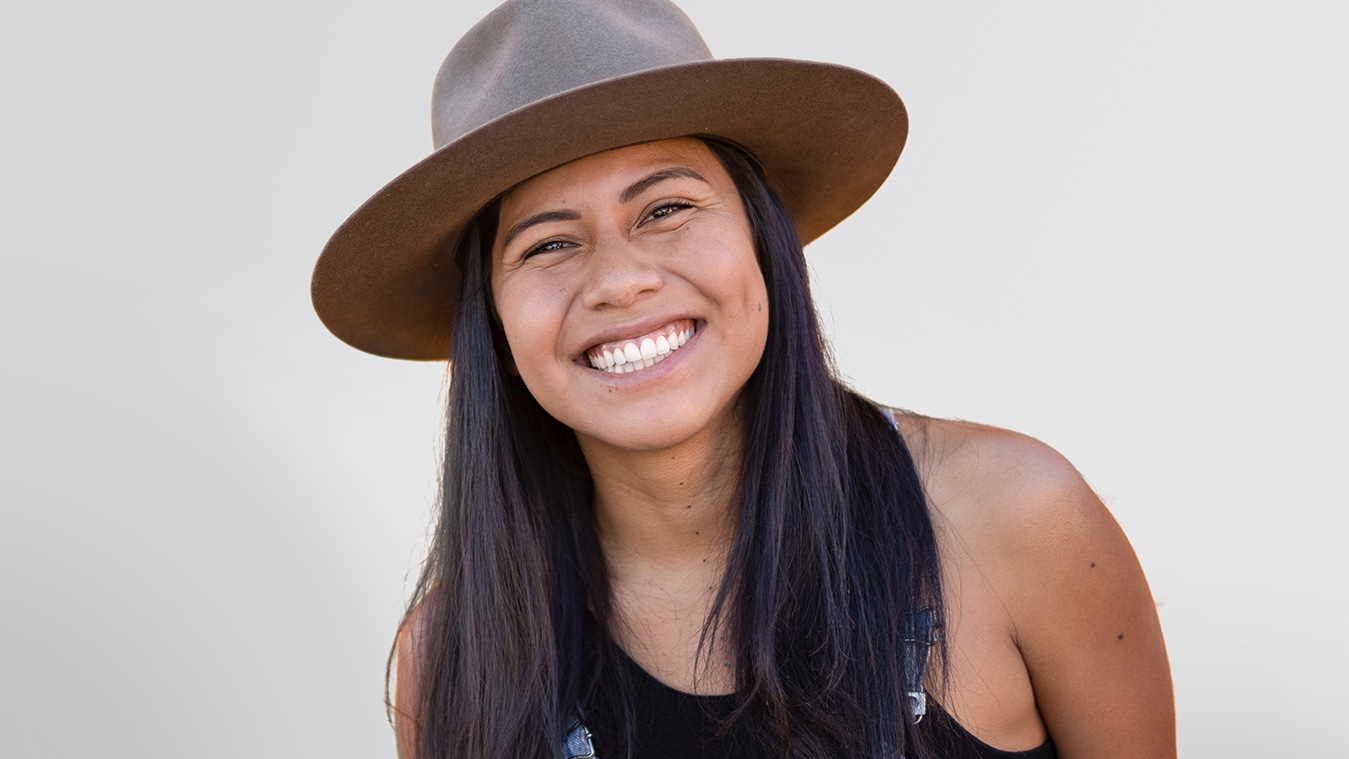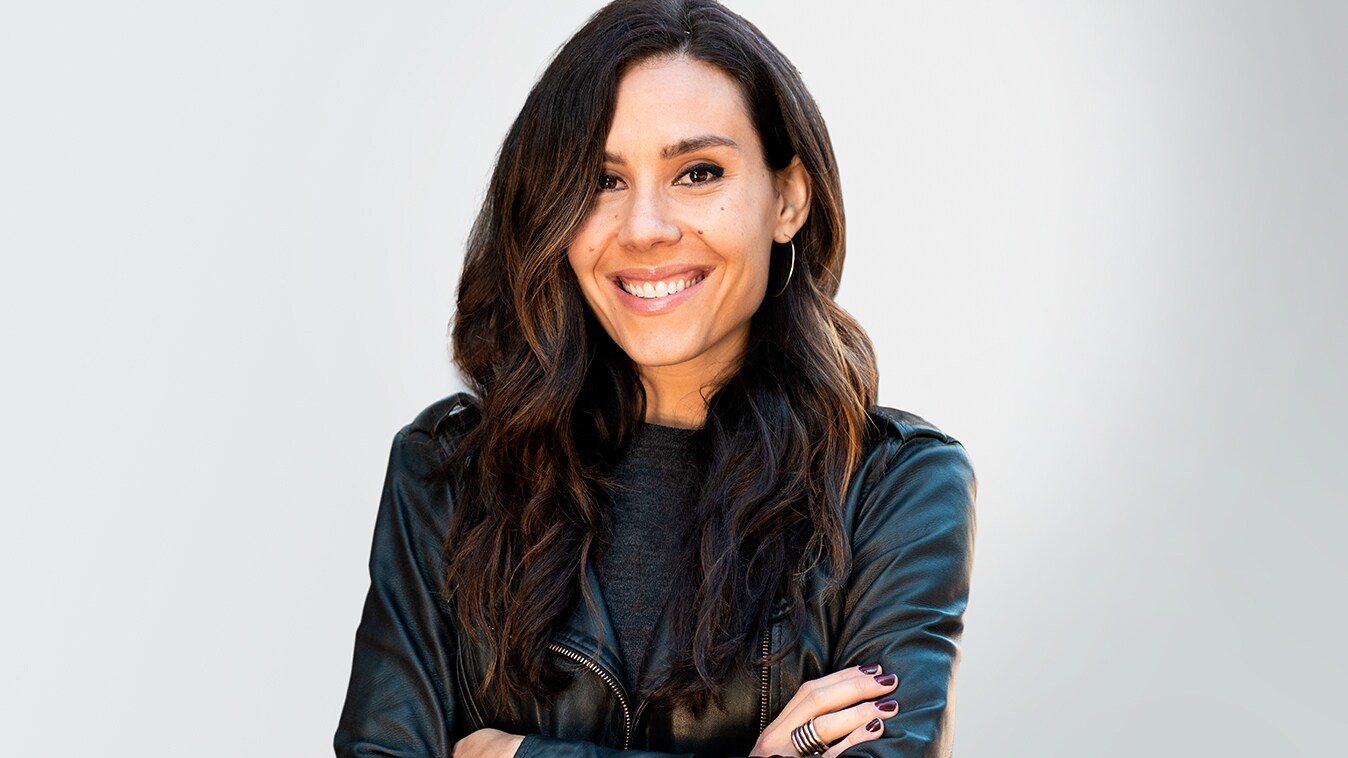 Have you ever been flowing through a yoga class and suddenly gotten hit with a burst of creativity or finally figured out what you want to say in that conversation you've been putting off? Well, what if you could apply that same mid-flow inspiration to your career?
While we don't suggest breaking into wheel pose in the middle of your office (unless your job is down with that kind of thing), you can tap into those asana-inspired vibes to fuel your workplace success.
Nicole Cardoza,
founder of
Yoga Foster
—a mindful movement program that teaches educators how to use yoga to empower their students—uses this principle in her training programs, and she's sharing how you can apply it to your own career goals.
"Yoga is a practice that goes much deeper than getting a seat in the boardroom," Cardoza says. "It's a complex, intimate, spiritual practice that can offer transformation for not just ourselves, but how we engage with the world around us. I think that it can help us feel more rooted in who we are and help us feel more grounded, which helps us show up more authentically wherever we are."
Finally sticking the pose you've been working on is a total boon to your confidence, but all the hours you spend on the mat leading up to that moment are where you really reap the benefits of your yoga practice.
In the same way, if you have your sights set on a particular position or overall dream job, Cardoza cautions not to get so focused on your end goal that you become too rigid or mentally skip over what comes in the middle.
"Alignment is a practice, not a destination," Cardoza says. "Work towards aligning your job with your career goals, but allow yourself the flexibility to try new things, or prioritize a decent salary over fulfillment if you have to."
During a yoga class, you don't automatically jump right into the most complicated poses—you spend lots of time warming up and synchronizing your breathing to your movements in order to make the asanas easier to flow into.
Apply that practice to your career by trying to slow down your workday, rather than charging through it from a reactionary stance. Setting yourself up to act rather than react will help you find more peace in your days that will ultimately make you more productive and successful.

"See where you can introduce ease into your work," Cardoza says. "Add time in your schedule to take deep breaths, reflect on the day, and prepare for a presentation or meeting. It's a practice that's worth extending out of yoga into everyday life."

Cardoza founded Yoga Foster because she was frustrated that the school where she volunteered didn't have the resources to fund yoga programming when there were pricey boutique studios down the street.

"I created Yoga Foster to redistribute resources between wellness communities and classrooms to create sustainable ways for all of us to practice," she says. That compassionate focus on others helped propel her career path while also giving back to her community.

"Always pay attention to who's not in the room," Cardoza says. "Barriers of entry are very similar in a yoga class and in the office room. Allow this practice of union to carry off the mat and encourage you to seek inclusivity in every space."

There's a reason yoga instructors always invite you to explore the different sensations your body is experiencing that day—because yoga is a practice of self-inquiry, Cardoza says.

Applying that same introspective practice to your career can help you find more fulfilling success when you make the time to sincerely listen to your own thoughts and feelings about your current situation.

"As your career grows, keep an honest dialogue with yourself about how you feel in your role, and in the physical space of your office," Cardoza says. "Do you feel safe and supported? Challenged or threatened? Acknowledging these feelings as they arise may help you create more healthy boundaries between yourself and the work."
Picture this: It's December, your packing list won't stop growing, and you still haven't purchased any gifts. Add family, friends, and distant relatives to the mix, and dedicating time to yourself becomes nonexistent. But have you ever paused to think why you stop caring about your own needs as soon as the cheery music starts playing and the string lights pop up?
"To me it's because suddenly everyone puts on their 'old' hats and roles and want to show up and essentially perform for their family versus being themselves and showing up exactly as they are," says
Kelsey J. Patel
, reiki master and empowerment coach. "You'd be surprised what can happen when you start speaking and sharing your truth versus doing everything you think everyone else wants you to do."
So take it from Patel: This is your permission to stop repeating the same script about what you do for work, who you're dating (or not dating), whether you're having a baby, and so on—and just be yourself.
"We receive this time to get back to ourselves and our inner circle so we can replenish, refuel, and hopefully re-fill our cups," Patel says. "Find what works for you each year (and it may be different every time!) and question what it is you actually need so you can gift yourself that this holiday season."
Before you swing your legs out of those cozy sheets in the morning, do a mental check-in to figure out exactly what you need that day (without thinking of anyone or anything else). "I make space in my calendar just for me," Patel says. "It doesn't matter if we're at home and hosting, going to be with family or friends, traveling or anything in between." If you wake up in the mood for some yoga, get stretching. If you'd rather be alone and listen to a podcast, settle in.
When you take those few minutes to show up for yourself, you'll be able to show up for everyone else, too—not just phoning in a few smiles for photos or lending a hand for stirring.
Relaxation is a part of the holiday experience to embrace, but that doesn't mean you should shun all physical activity. "One of the quickest and easiest ways to shift your mindset is by physically moving your body," Patel says. "Take a little time each day to move the energy of the body and watch how you will shift the energy of the mind."

Think about how much more chipper you are as a human once you exit a spin or Pilates class or even go on a brisk walk. Maybe all your previous holiday hometown visits needed were just a few more burpees?

Just because you were invited to five thousand holiday parties and potlucks, doesn't mean you need to go to all of them. (Shocking, right?) "Give yourself some unplanned time, so you aren't left feeling exhausted and burned out at the end of the day," Patel says.

This is where the sentence "I just need some space" isn't a negative thing—it's just a moment to be up-front about what you need (and don't need) from the people in your life. "Let there be some sacred space to be present and to lay around, to have a long chat over tea with a loved one, to hang out in your PJs for longer than normal, to take an afternoon nap or a long, healing bath," Patel adds.

This final step is for you to find common ground with your loved ones over something you like to do. "It could be going to take a class together, making your favorite foods and getting everyone involved, listening to a meditation, doing homemade face masks and watching your favorite movie," Patel says. "Share the things that bring you joy and let your loved ones in on it too."

So let go of what you think you owe everyone else this season and look inward to see what you need—and that pre-, mid-, and post-holiday angst will slowly fade.
Staring at a giant menu of salad options is enough to strike decision paralysis into even the most decisive of people. So if you're struggling to pick a cause to support—when there are so. many. options. and there's a lot more at stake than what's for lunch—you're definitely not alone.
Because let's face it: There's a lot of need in our world. From disaster relief to disease research and social justice, there are a lot of worthy causes but only one of you. So how do you decide what to commit to, and not ignore issues entirely simply from being overwhelmed?
Karen Ramos
—founder and executive director of the nonprofit
Get Out Stay Out
, an outdoor excursion program for indigenous migrant youth—landed on her own passion project after a lot of self reflection, which gave her the wisdom to share her process with others.
"I began reflecting on my own outlets and experiences, and I kept coming back to the outdoors," she says. "The outdoors offered the perfect environment to foster interpersonal growth and be a catalyst for greater social change. I was no stranger to […] the transformative impact outdoor programming could have on youth from marginalized communities."
Her experience led her to founding her own nonprofit, but if you're not in a position to go full DIY, Ramos has some advice on how to sort through the options to find a cause you can feel excited about—and commit to—supporting.
Ramos' number-one piece of advice for people searching for a passion project? "Ask for help and be shameless," she says. "Be ready to be ignored. If someone is where you want to be or doing something you want to do, ask them how they got there, be grateful for their time, and keep looking, keep asking."
Dedicate this week to identifying the people in your life who you can tap as a resource—whether it's to pick their brain about how they got involved in their community or to get more details on the specific organization they lead or support. Gathering as much info as possible will be key to assessing which direction you want to go. And if you're reading this article, you're already off to a good start.
Once you've had those conversations, start thinking about the causes that strike an emotional chord with you. You'll be much more likely to continue to give your time, effort, or money if you feel a connection with the organization you select.
Starting Get Out Stay Out was personal for Ramos because it was born out of a desire to help migrant students (who reminded her of herself as a child) learn how to be proud of their heritage, and take part in outdoor programming with leaders that actually reflect themselves and their community.

Follow her lead, and this week ask yourself what issues stir up emotions for you. Ramos suggests examining your insecurities, passions, past experiences, and areas you'd like to see changed.

"Opting to support a cause you have a personal connection with will make you more inclined to give and it will hold so much more meaning," she says. "I think it forms a more long-term relationship and benefits both the beneficiary and the donor."

If you've written off supporting a cause in the past because you felt limited by either your schedule or your bank account—don't. Ramos stresses that organizations often need contributions of all different types, so if your willingness to contribute is there, there will be a space for you to help.

"I think in a way we need to redefine what we think of as donors or giving people," she says. "Anyone can be a donor. Look past just what monetary value you can donate. If your budget for giving monetarily is currently maxed out, look at what other forms of capital you are able to contribute." Depending on the situation, that could look like donating food, gently used clothes, or your marketing skills.

Conversely, don't just assume that all community service means volunteering. "Look for opportunities to volunteer, but acknowledge if all [the organization] needs currently is financial support," she says.

Finally, assess how you feel once you've identified a cause. "When you find an org to support, ask yourself, are they being genuine? Are they actually walking the walk or just talking the talk? Do they have genuine connections to the constituency they are serving?" says Ramos. "And lastly, when you give, how do you feel? It should always feel good!"

But even Ramos admits that she can fall into feeling like she isn't making much of a difference. In those moments, try to focus on what good you are doing through your service.

"First, acknowledge it is not your job to fix all the world's problems," she says. "I take a break and disconnect from the news for a little bit, and I look around at the small but impactful changes being made in my community. Then I get reenergized to fight harder."
The emotional stages of heading into a salary negotiation can feel similar to firing off a text to someone in potential-significant-other category: Excitement, terror, and utter relief once its over.
But being able to take on this crucial conversation is an aspect of your career you can't avoid, and one you'll likely have do several (if not many) times in your lifetime. And according to Claire Wasserman, founder and CEO of
Ladies Get Paid
—a network that provides tools and resources for women in the workplace—in order to be recognized, "you have to find ways throughout the year to make sure your manager is aware of what you've done and the impact it's had on the business."
That means not waiting around for someone to give you five gold stars for beating deadlines, leading meetings, and generally crushing it—but stepping up, pointing out what you bring to the table, and asking for what you deserve. So, prepare yourself: You will be inspired to ask for a raise after this.
It's not totally your fault that you associate salary negotiations with something negative. Uncertainty can make you assume the worst, which explains that nauseous feeling you get when you think about approaching your boss for a pay bump. But in reality, you're taking a leap to reach a new level in your career—and that's something to celebrate (or at least have a positive outlook on).
"I think people assume that a salary negotiation has to be adversarial; an 'us vs. them' mentality," Wasserman says. "You're on the same page: Both of you want to stay at the company, you're just trying to find a creative solution where everyone is happy." Don't forget that your manager hired you for a reason, and they want you to succeed in your role.
You can't walk into any negotiation blindly—so do some in-depth research on the average pay across the industry and the type of responsibilities others at your level hold. Doing this type of research, according to Wasserman, takes the emotion out of the negotiation.
"You need to make this conversation as objective as possible," she says. "It's simply evidence that you're presenting and the company is aware that in order to be competitive for talent, they need to base their salary on the market." A few research resources Wasserman suggests are Payscale, recruiters on LinkedIn, and other people in your industry. Bonus: You'll become an all-star at coffee dates.

By conversation, Wasserman doesn't mean the one when you pop the question (re: ask for more money), but the ongoing dialogue you keep open with your boss. "You should be having regular meetings with your manager to confirm you're on the same page in regards to priorities and how they define success," she says. During those meetings, you'll have the opportunity to bring up recent wins you had at work—which you should be tracking weekly.

Plus, when you're consistently checking in with your manager, it shows you're not just waiting around for them to give you recognition, but that you want to be there and that you're ready for responsibilities in step with a higher (and well-deserved) salary. "[Your manger] is most likely overworked, so anything you can do to show initiative and make their lives easier, they'll be enormously grateful to you." Don't be shy, start blocking off times on their calendar ASAP.

In an ideal world, you'd just put your head down and work hard until you're automatically rewarded with mounds of money, but that's not reality. This final step is about learning how to perfect the art of not-so-humble-bragging on yourself, or in Wasserman's terms, simply showing your boss all the ways you're an asset to the team. And if feel a little iffy about this, Wasserman suggests to "put yourself in the mindset of a mediocre white man—do you think he'd be doubting himself?" (Enough said.)

Sure, it can still feel awkward—but by being candid with your boss, shifting your mindset, and doing the leg work, your salary's future is looking promising. But don't stop there: "Share your story with other women," Wasserman says. "We often feel alone in our workplace struggles, so talking openly and being vulnerable with one another is an amazing gift to someone—plus, you'll feel better, too."