FAITH HUNTER

FOUNDER OF

EMBRACE YOGA
AWAKENING THE INNER RUMBLE
"ONLY WHEN WE QUIET THE NOISE DO WE BEGIN TO HEAR THE INNER RUMBLE. THE SHARED VIBRATION THAT REMINDS US THAT WE'RE IN THIS TOGETHER."
Faith Hunter, Founder of Embrace Yoga DC, @spirituallyfly
Faith believes that the intimate connection to oneself and one's fellow practitioners typical of a retreat is not only possible at a festival-it can be even more powerful. "our lives often require us to be serious, focused, intense. The mat doesn't require this. Particularly at festivals, I like to invite playfulness and a sense of community." Her method?
1. I bring practitioners into self-awareness- mind, body, spirit.
2. I then reinforce a connection to the immediate environment- the mat, the ground the physical space between one person and the next.
3. Finally, once everyone is grounded in their individual experience, I shift the vibration. I ask people to look around the space and make eye contact. I then instruct them to place a hand on the upper back of their fellow yogi as they sit comfortably.
This is an awakening of a different kind- it transcends the individual to ignire our humanity and, in turn, our need for community.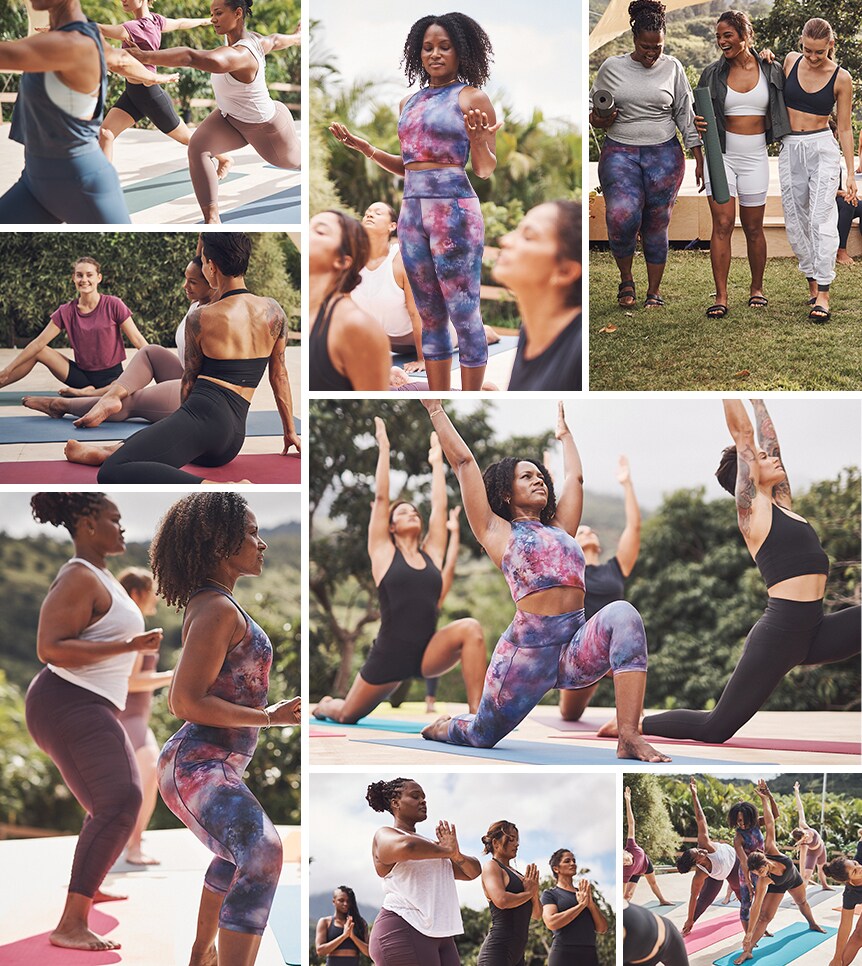 @SPIRITUALLYFLY
FOLLOW FAITH ON INSTAGRAM