An ongoing collaboration series celebrating Black female artists and their inspiring work.
Meet Melissa Koby

A Tampa-based artist, Melissa creates pieces that focus on feminine strength, beauty, and connection. Art is her outlet, through which she strives to evoke hope, peace, and connection to one another.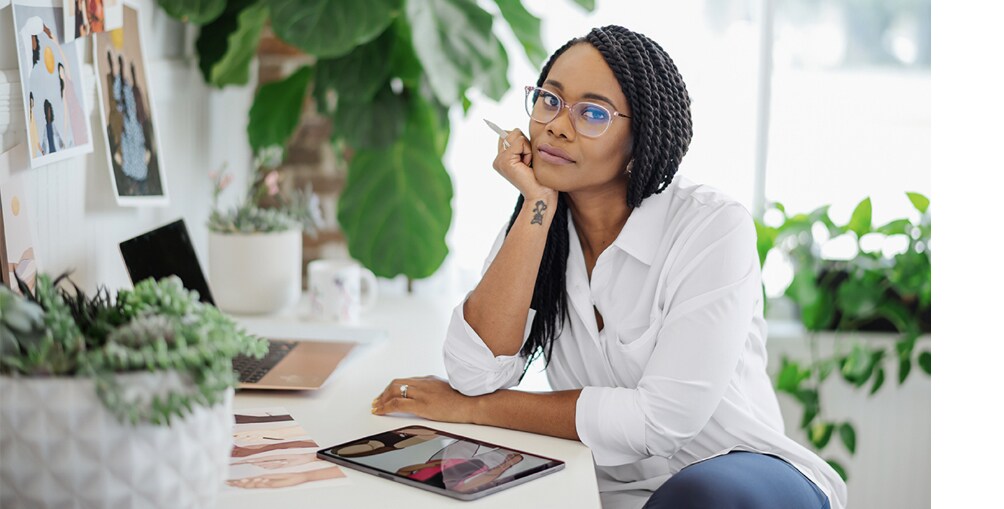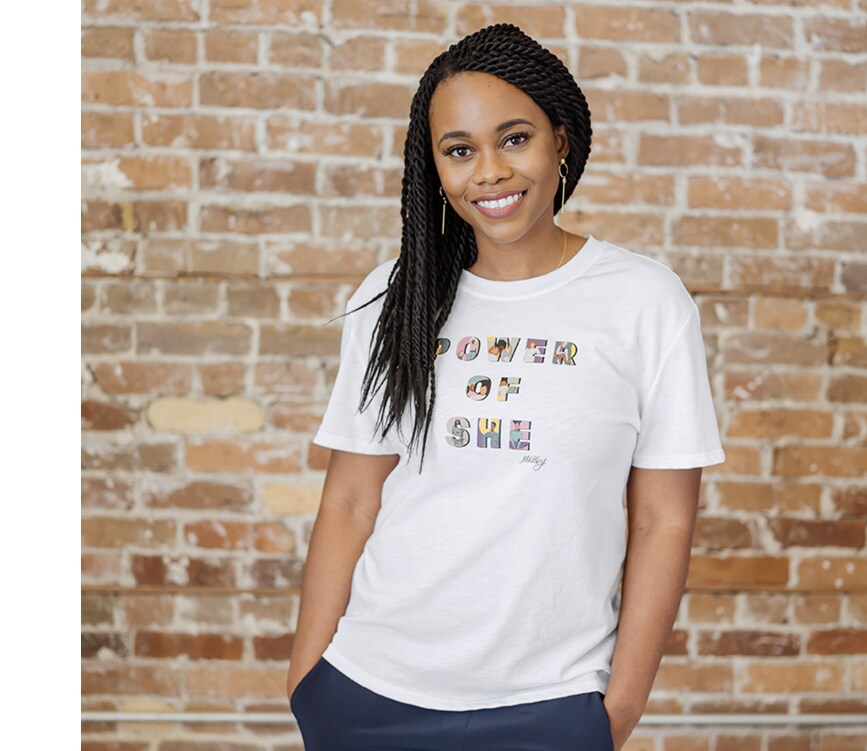 Can't get enough of
Melissa's work?
Download your new phone wallpaper.
To save to your phone, press and hold on the image you'd like, then select the option to save your photos.
Download her backgrounds and
coloring book.
download background
download coloring book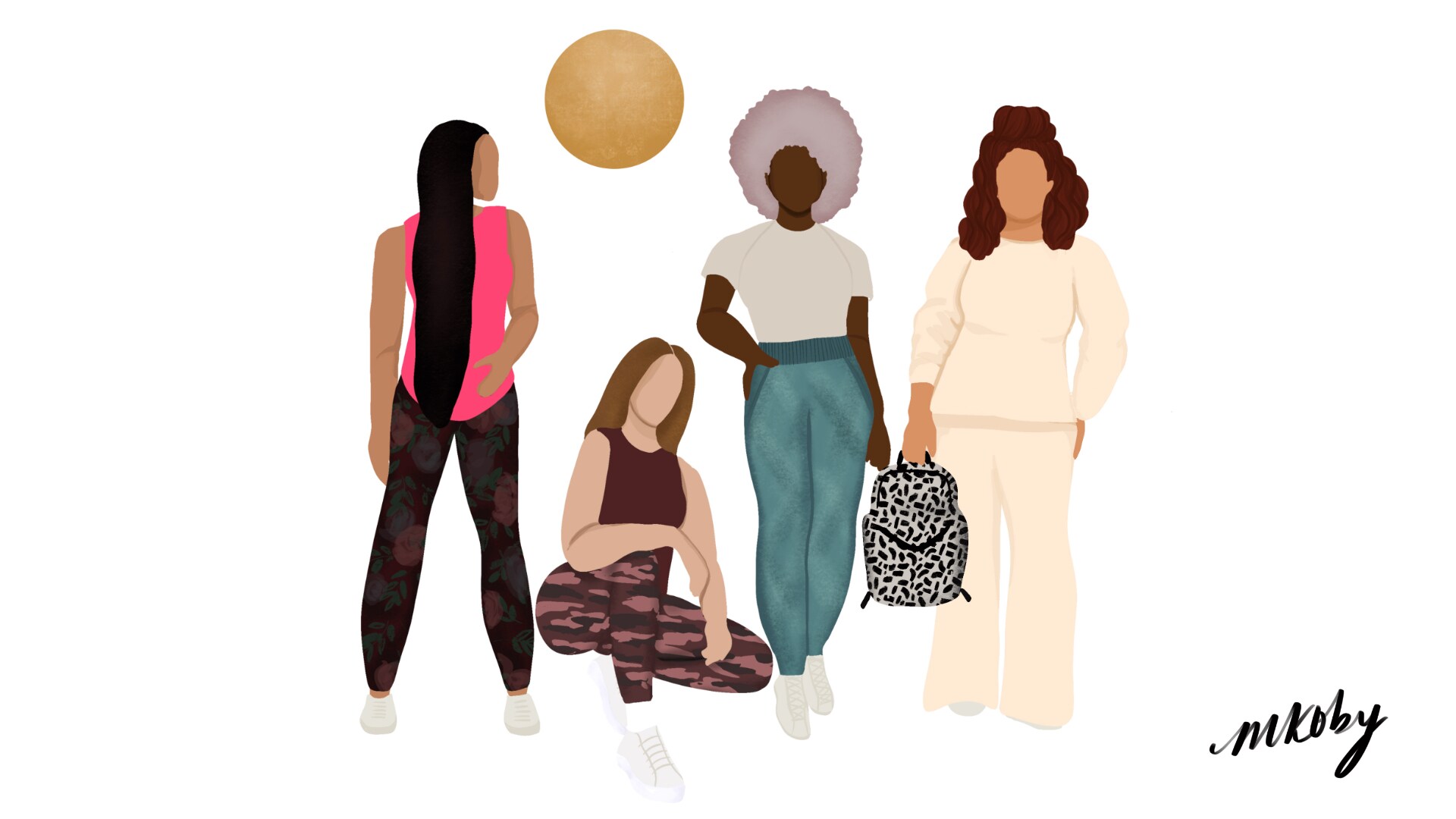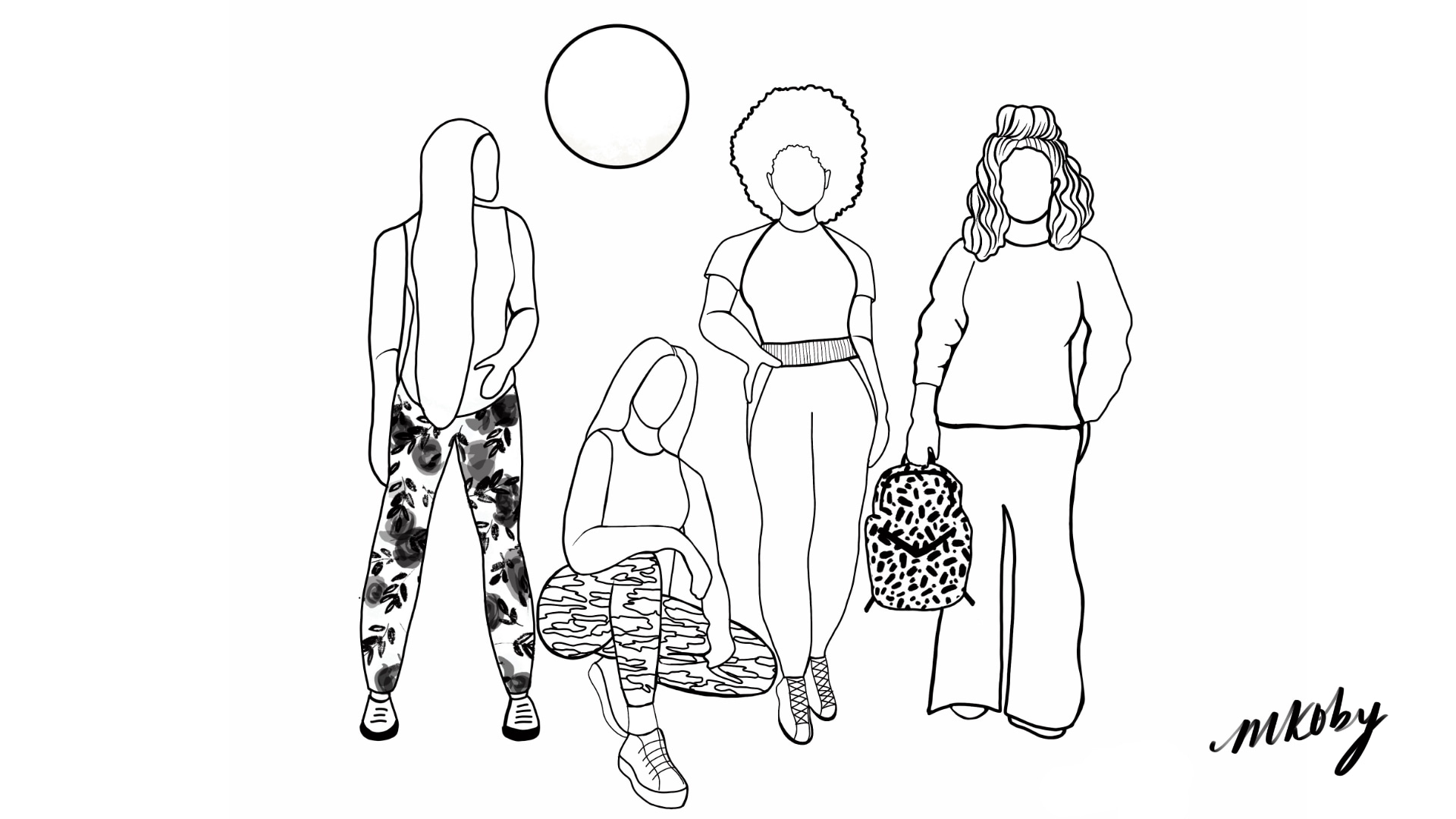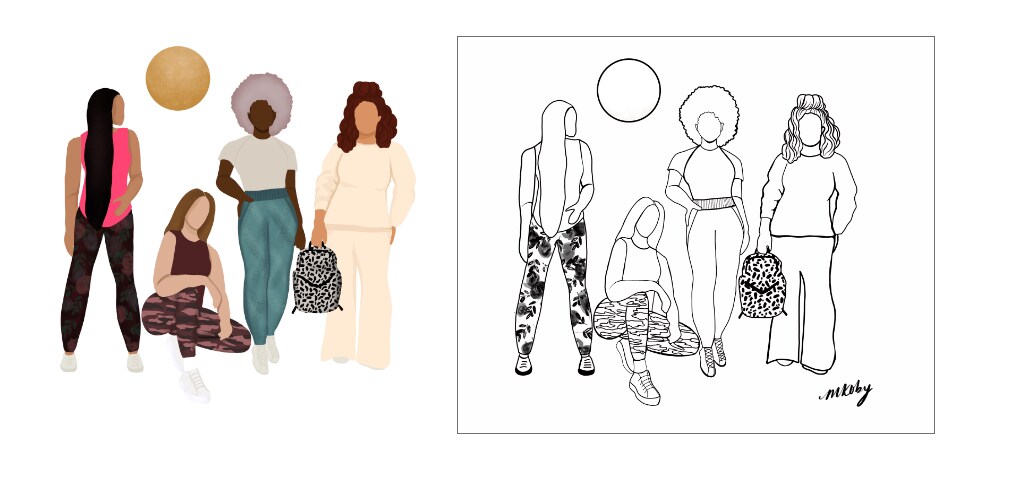 Q & A:
How did you get started as an artist?
I've generally always been creative, but I didn't start creating digital work until February 2020. Once Covid hit, I began illustrating how I was feeling in quarantine. I started playing around with space and plants, and the idea of feeling good—making drawings of people feeling beautiful and thriving in their apartments. I called this 'The Quarantine Series.'
This took a turn when we opened up our eyes to the systemic racism in this country. Because I was already illustrating my feelings, this transformed into expressing my hurt and anger. My art began shifting to talk more about race and social justice.
What inspires you most when you're creating?
My point of view is female. I think women, especially women of color, are unrepresented as artists. I knew I wanted my focus to be women, because I love to see us in all our glory being beautiful and thriving despite our circumstances. If I can transpose that into a message of showing strong women, then I want to do that. My art is about being strong, supporting women, while also being at peace.
The people in your illustrations don't have faces, can you tell us about that?
I want the language of the bodies to speak for themselves. I want to leave that open to interpretation. You tell me if she's happy or sad or feeling strong. If you can identify with that without looking directly at a facial feature, then that's wonderful.
What role does art play in your life?
This past year, it's been my saving grace. It's been my outlet. There's something so spiritual about it. It's the only time I've ever felt truly at peace and walking in my purpose. It's been everything for me. alone.
What advice do you have for aspiring artists?
If it means something to you, share it. I've spent so much time not sharing the work that meant something to me because I was afraid. Be bold with your work. If it means something to you, it's meaningful—and it will mean something to someone else, too. alone.
What do you want people to know about the organization their purchases are supporting, Girltrek?
I chose GirlTrek because I love that they prioritize self-care and walking as a movement. I subscribe to their black history boot camp podcast and enjoy learning about historical figures as I try to take a 30-minute break for myself each day. alone.